Some of what we've already created here:
CORSET TIES
Disabusing the eye of the obvious and transforming a traditional accessory into art.
A tie is a tie here or anywhere in the world. It can be picked up by anyone and turned into something else, and that's incredible. Here at Ventana, we use the upcycling process to create our signature corsets, which can be worn on both sides and adapted with chain straps, ropes or without them.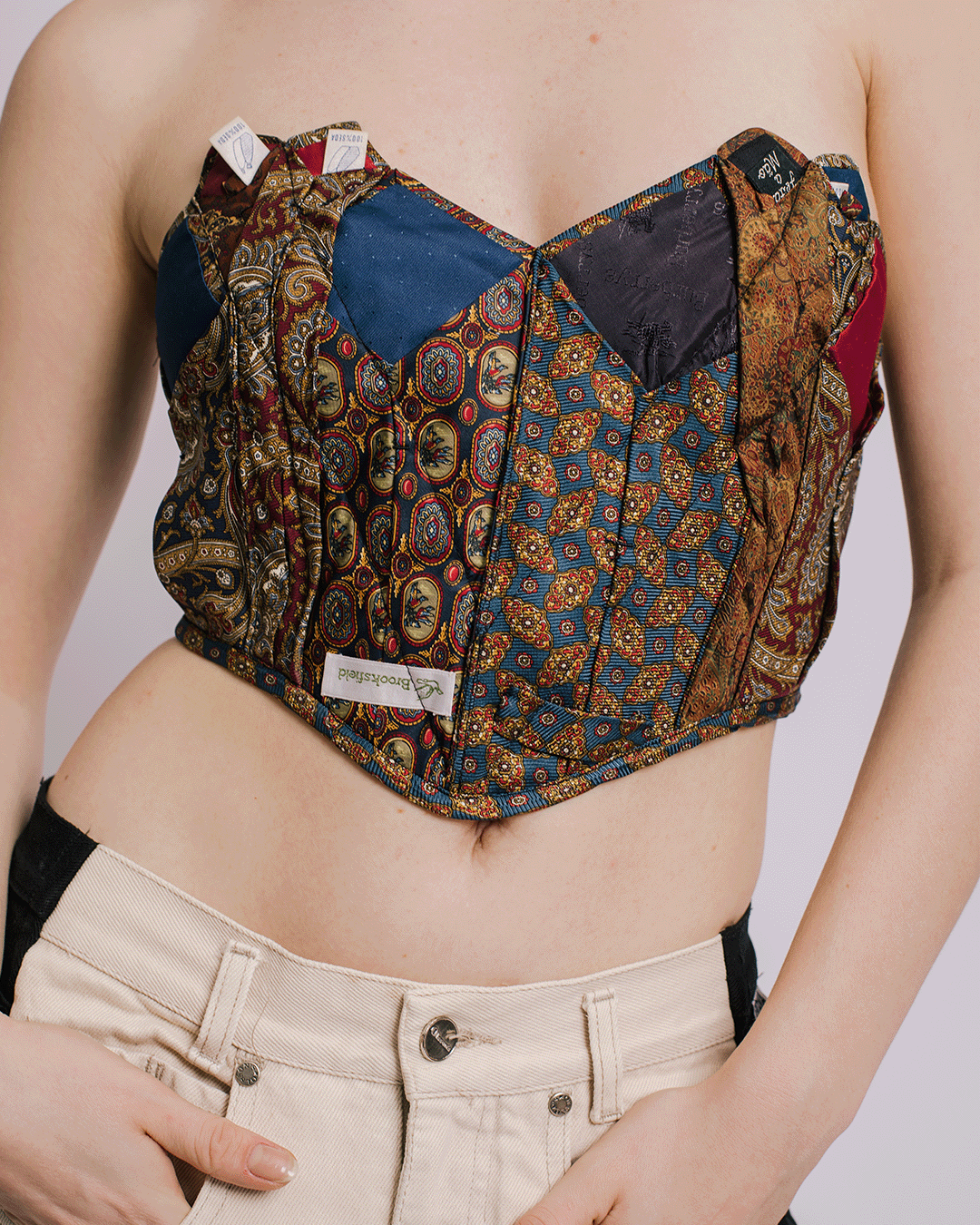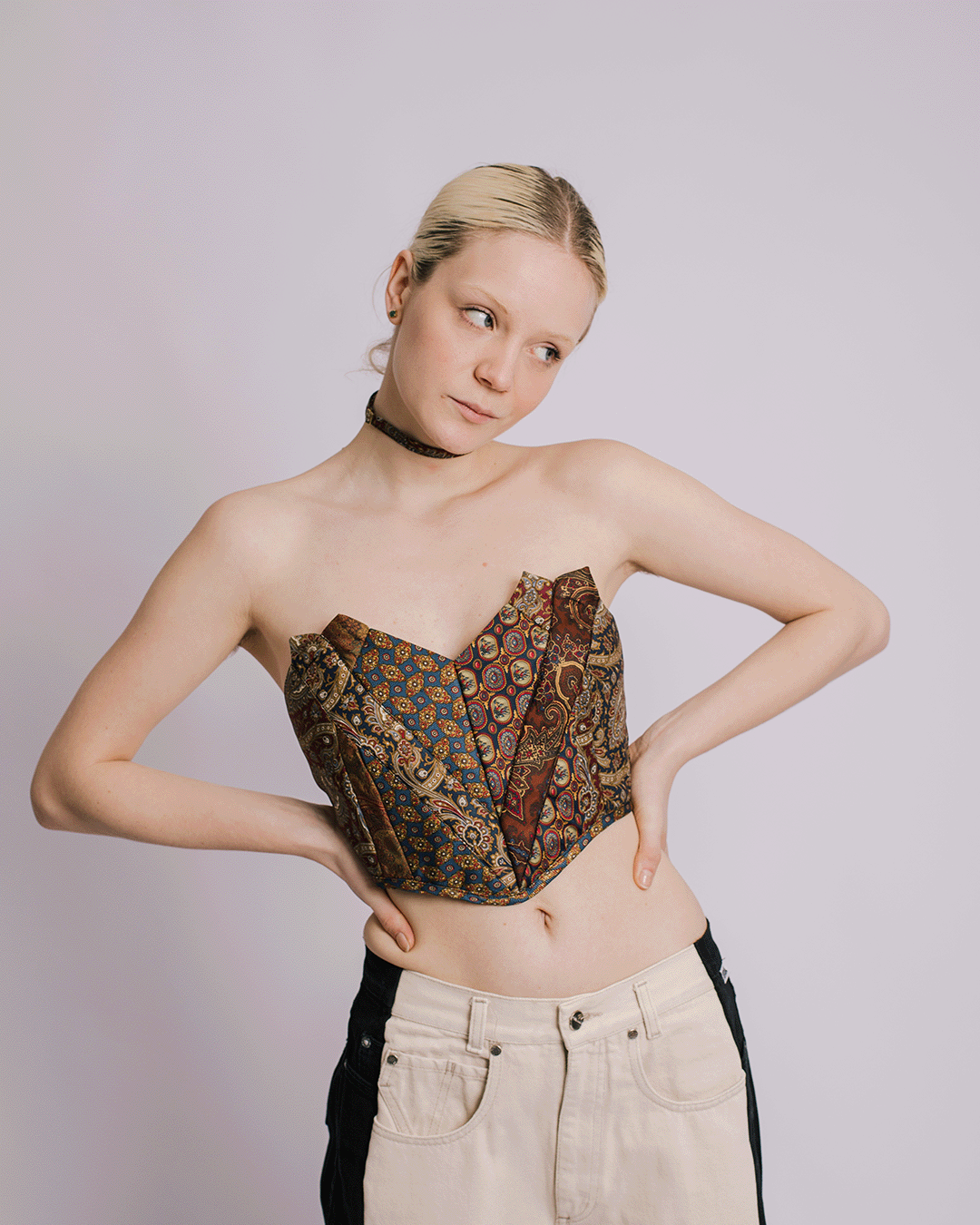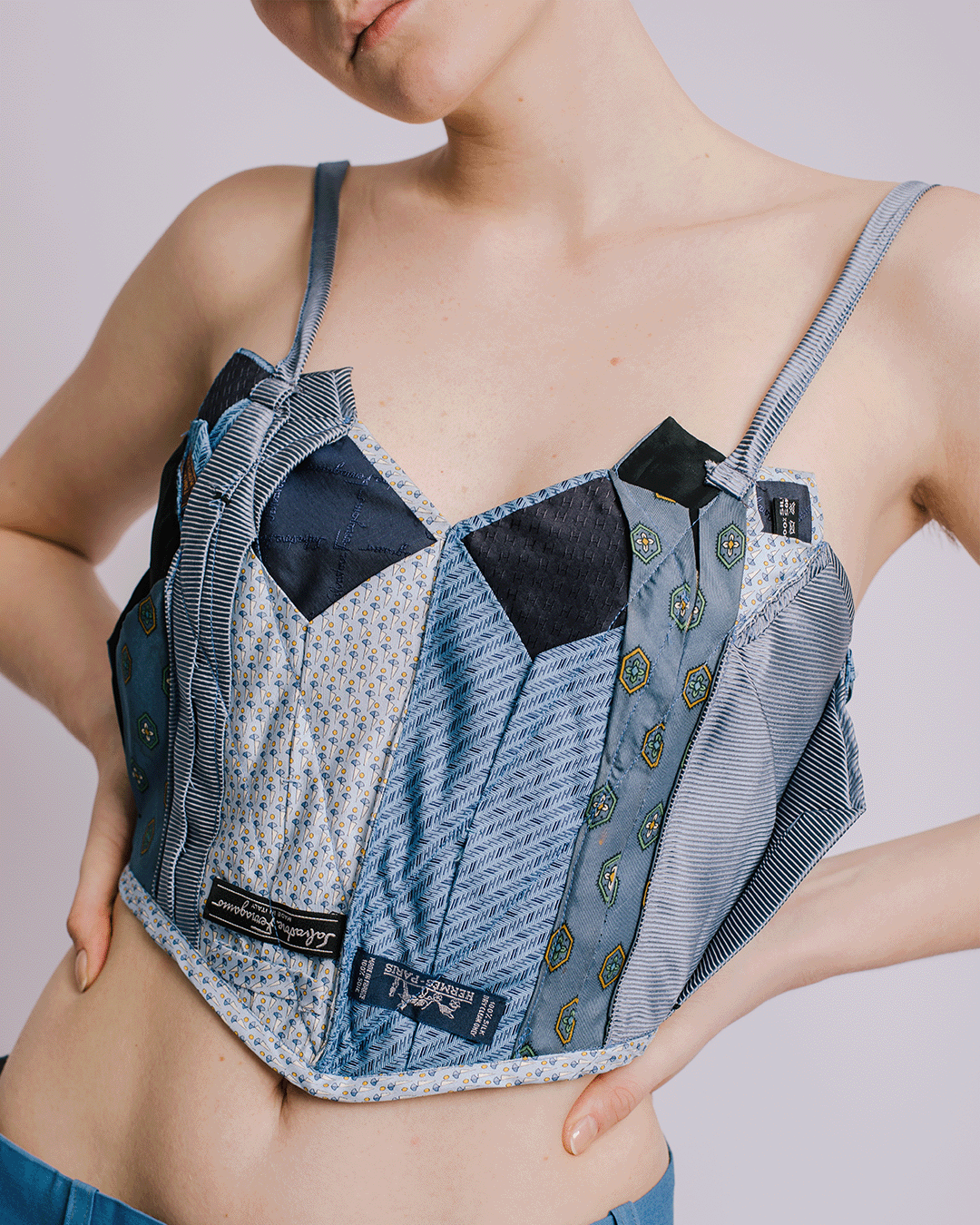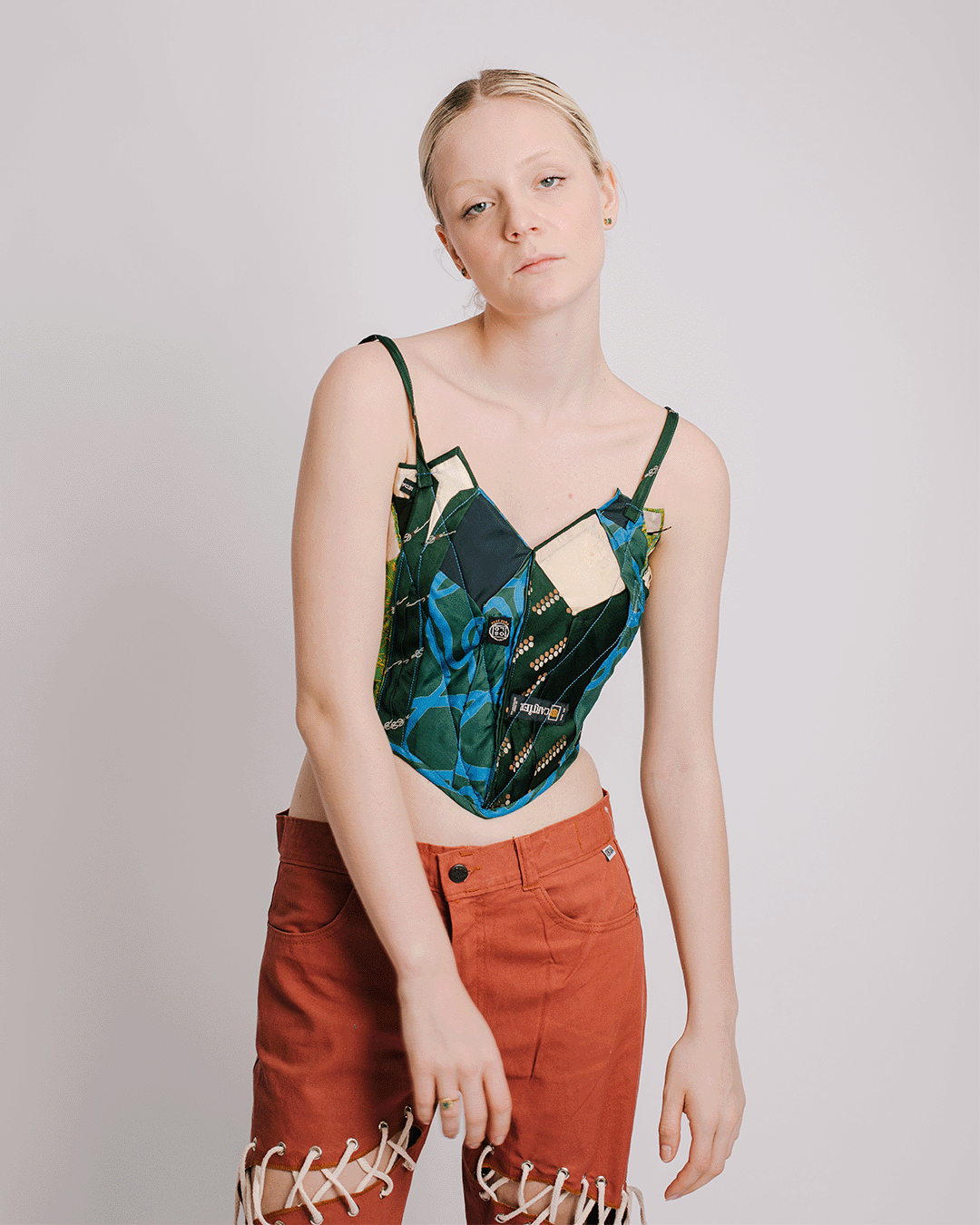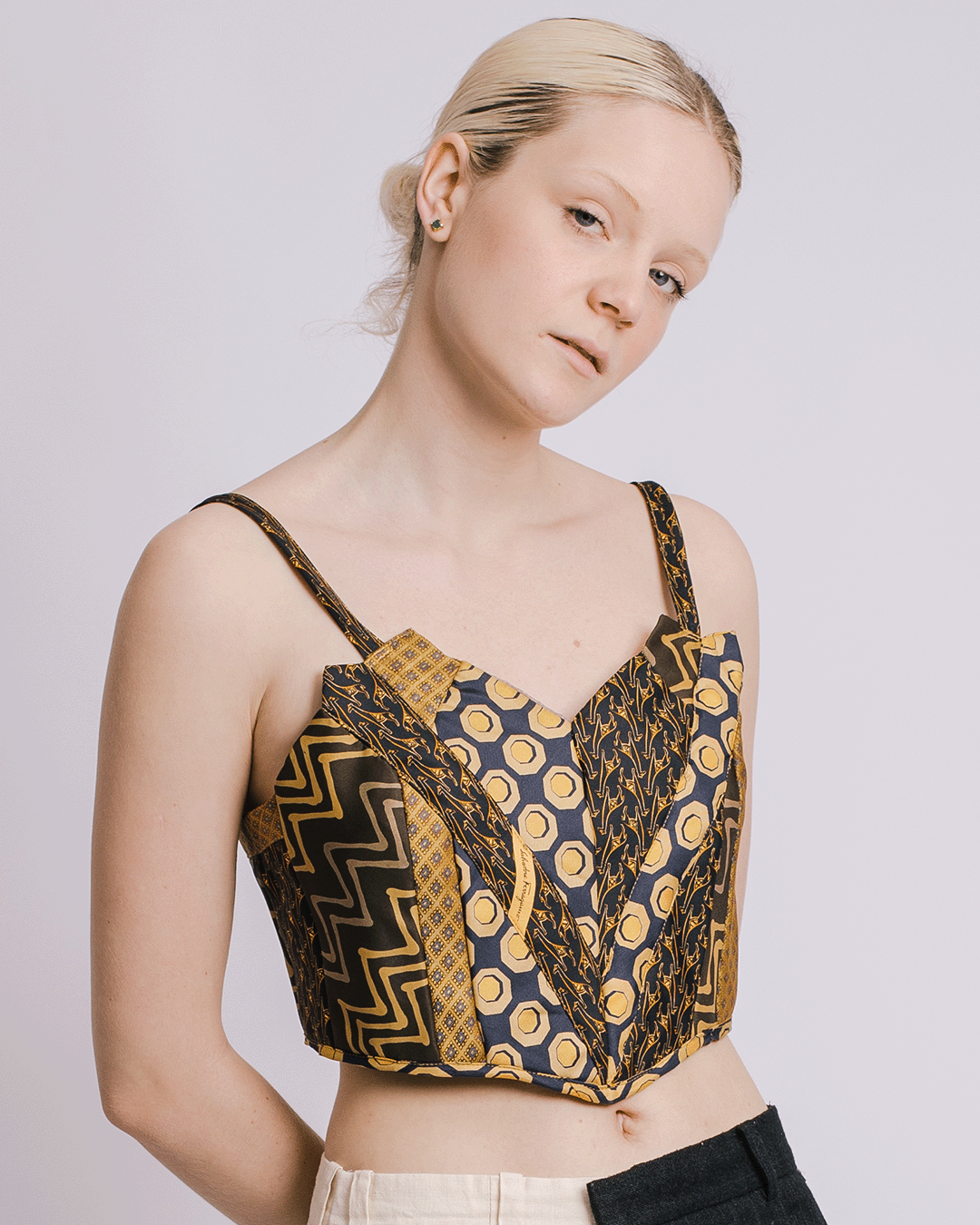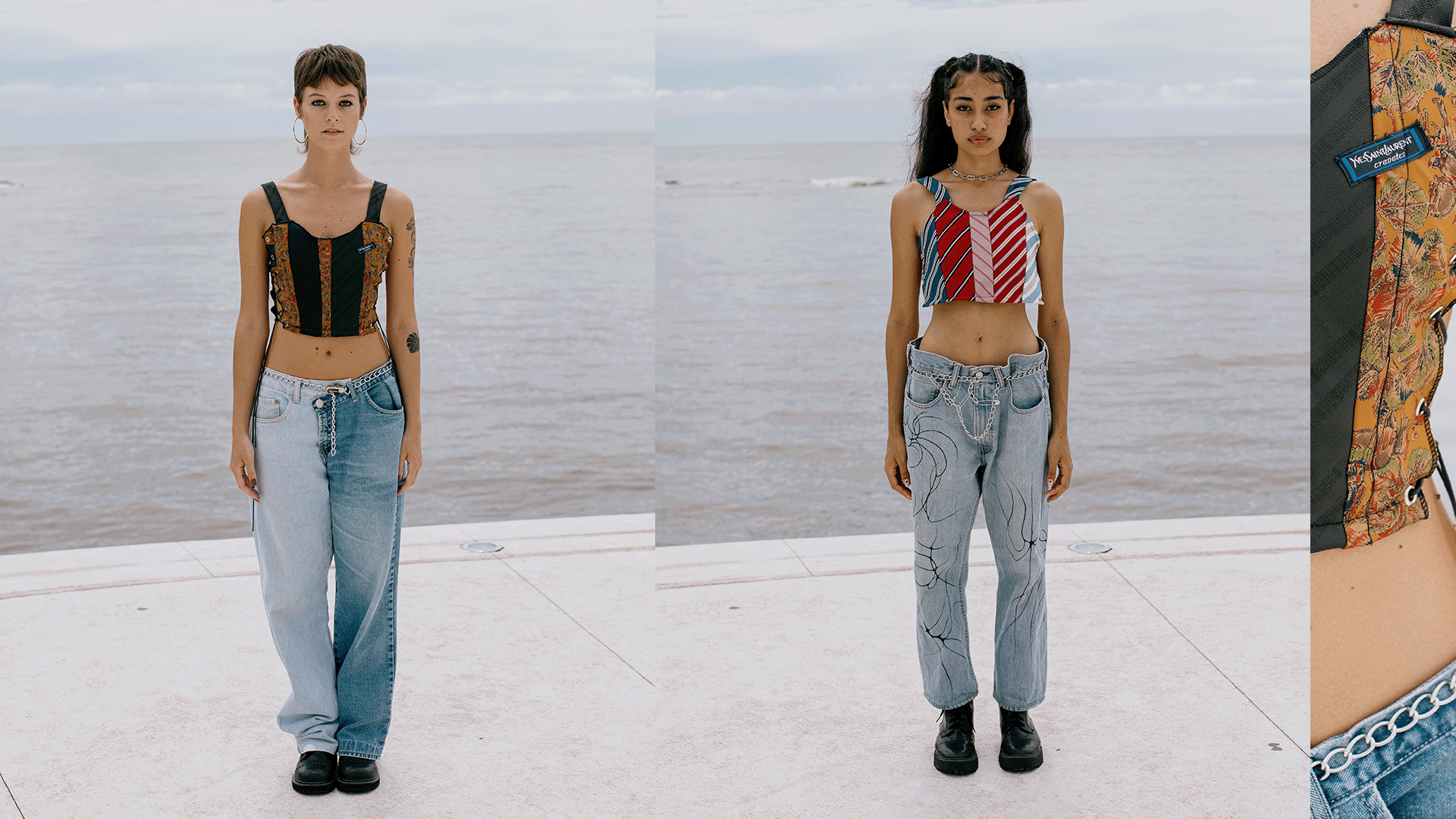 >>>> conjunto sanfona__feito a partir de gravatas <<<<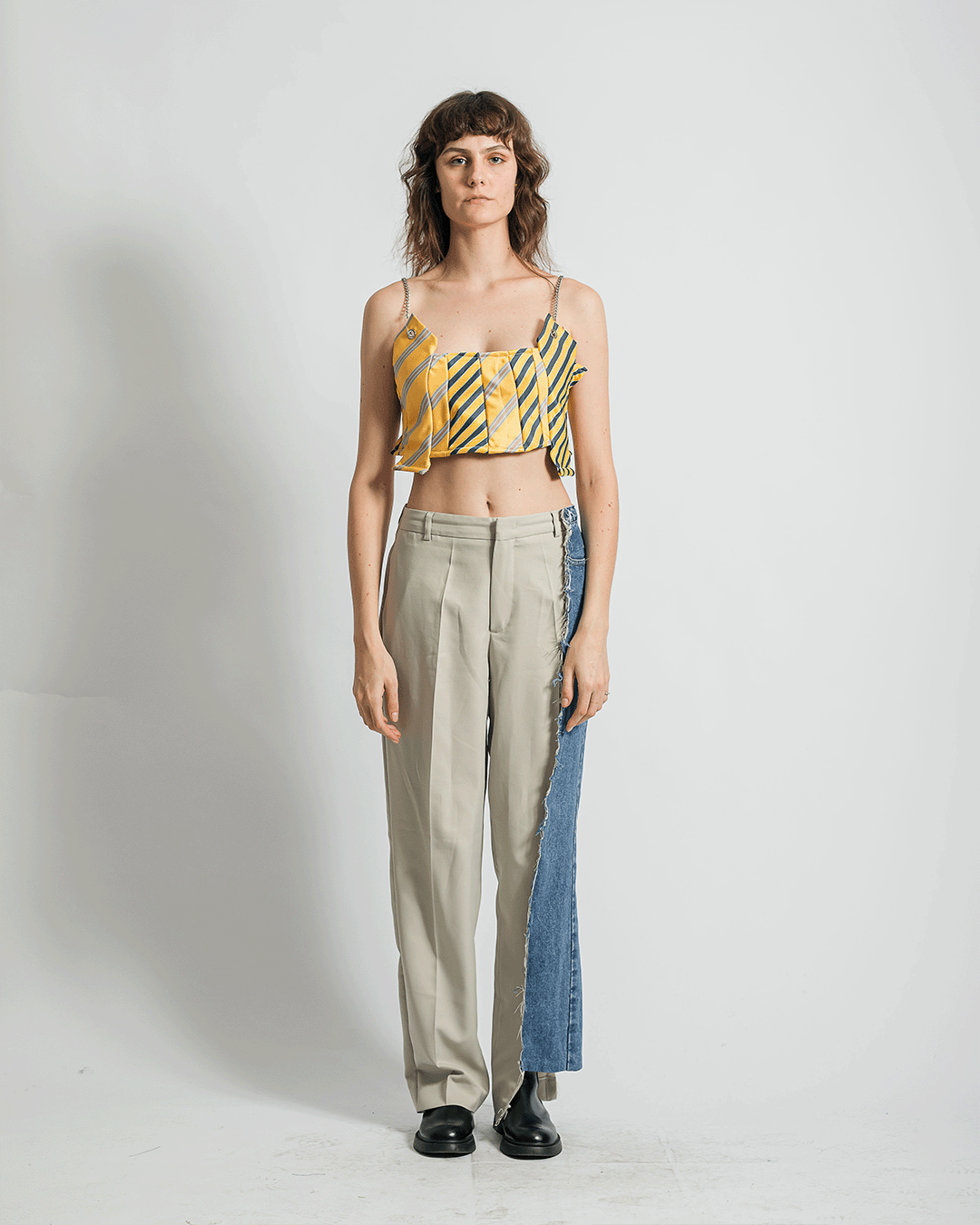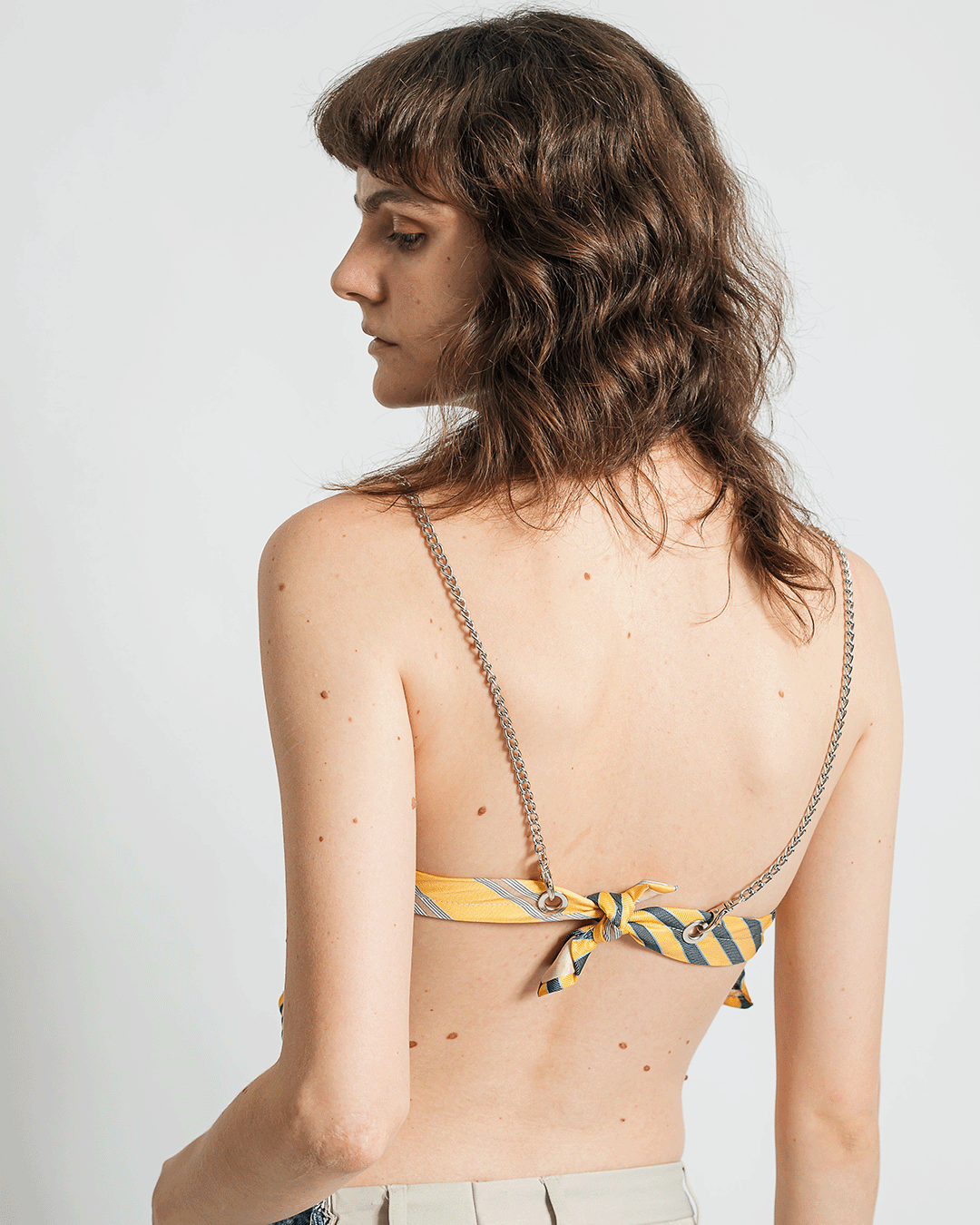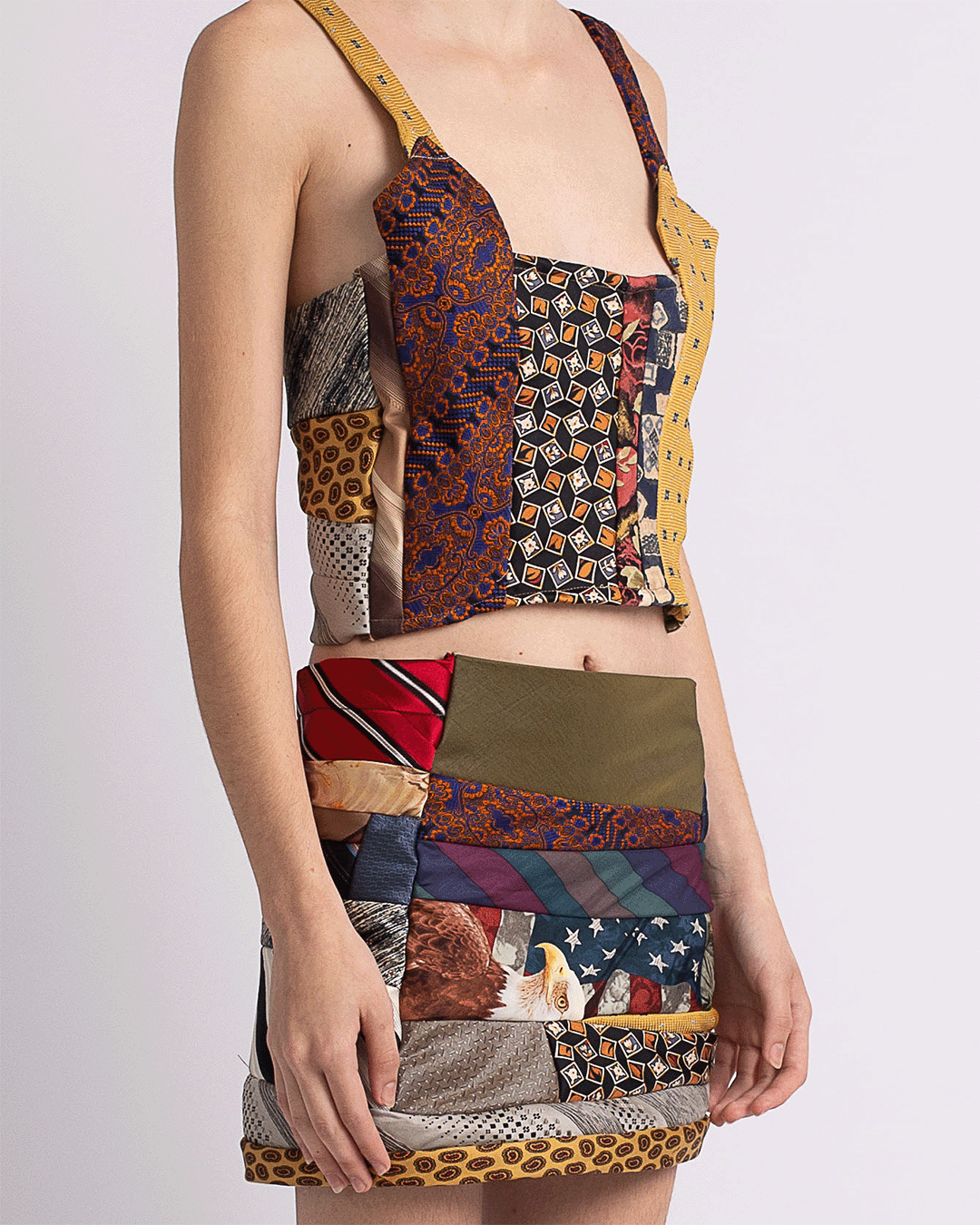 LAR____ 
A towel becomes a dress. A sheet becomes pants. A pillow becomes a blouse. Upcycling. Pieces created from bed linen, table linen and bath linen found in thrift stores and created in our atelier for the winter 2021 collection.